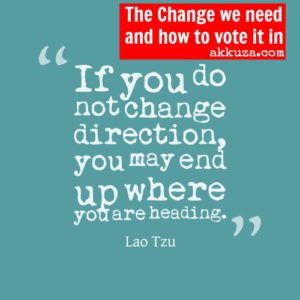 I am not a nationalist
I am not a nationalist. The very idea of being a partisan card-carrying member of a party nauseates me and I feel insulted whenever I am told by anyone that I am a "nationalist". This blog, created in 2005 has always been a strong promoter of constitutional change. Whenever I have written, whether on J'accuse or The Sunday Times or the Malta Independent on Sunday, I have taken this philosophy with me: it has come dangerously close to a creed. The analysis is simple really – our constitutional structure has been hijacked by a two-party system, it no longer serves the people who should be the ultimate depositories of sovereign power but it serves as a structure that enables to well-oiled grease machines that serve a "career" system entrenched in a not too fine system of networks. My belief: that system needs to change.
To change that system, to really change that system, we need a blanket reform – as we say in Maltese "bl-gheruq u x-xniexel". That change means bringing down the whole palace including the two behemoths that have striven to set it all up. Yes, a real commitment for change by any of the two main parties would be a sort of hara-kiri in many ways. A party proposing this kind of real change would consciously be subscribing to its demise while preparing to start over in the new system with new rules. That is why it is difficult to trust any one of the two parties promising change – and this in a the sanitised world of the hypothetical, not counting the contexts and realities within which we vote every time we are called to the polls.
The biggest challenge the sovereign people have had every election, particularly since deciding on European Union membership has been whether to adhere to the Gattopardian motto (If we want everything to change then everything must remain the same) as represented by the status quo or whether to push the main parties off the edge and provoke a constitutional shift for the future. The people have not been sufficiently convinced to let go of old habits. The card carrying partisans have always won the day. The race to the bottom was allowed to happen. That is where we stand today.
Corruption, Maladministration, Bad governance
I am not independent. I don't think anyone can really be independent – whatever that word means in political discourse of today. The notion of "independent" in local discourse falls part of the cobweb infested partisan way of thinking that for a few years managed to create the myth of "super partes" – persons who were supposedly allowed to play and comment in the political arena without having their motives questioned. The whole point of accusing people of claiming to be independent today rises out of some confused attempt at trying to identify which of the two parties they are trying to back. The level of political discourse is such that people are unable to participate in discussions based on clear cut values. Add to that the zero-sum nature of our voting system and you can barely blame anyone for sticking their flag to a mast rather than arguing the nuances of policies with which they may agree or disagree.
This election has very high stakes though. Coming as it does in the age of post-truth, it is becoming much more difficult to decipher on the ground yet when one takes a step back and looks at the wider picture one finds a perfect opportunity to trigger off the much needed change that I spoke about earlier. The system is shaking at its foundations. If you want to follow a partisan narrative you will end up comparing and justifying different levels of corruption. You will still end up discussing the social and economic future of our nation in very shaky terms unless of course you are on the side of the believers of Newspeak. Marie Briguglio's brilliant analysis of the steroid-driven economy really drove the message home insofar as this particular point is concerned. No party is really thinking about the long term sustainable future of the country – just look at transport and think of the difference between promising what people want and what the country needs. The parties' electoral manifesto is in both cases a dangerous mix of promising the earth to everyone and everything.
Which is why this election you have to ignore their manifestos. Yes. You read that right. Ignore the manifestos. The manifestos are just the Wizard's Big Curtain behind which, for the most part, lie small parties with small ideas. At least most of their ideas for the nation are small – meanwhile the candidates will be vying for the greasy pole: a place in parliament, a parliamentary secretariat, a chairmanship, a ministry…  If any of these manifestos were to be implemented within the current institutional framework then we will have failed. I say we as a country because whenever we allow whatever party it is to operate within a system that guarantees absolute power to the party in government with a hold on all other institutions then we fail. The signs are more evident now because of Muscat's team's gargantuan effort at exposing them to everyone.
Up your manifestos
Yes. Ignore those manifestos with tunnels to Gozo, slashed taxes, trains, racecourses, freebies, jeebies and heebies. The manifestos are a useless waste of paper this time round. The ONLY promise that counts is the one regarding change. Which brings me back to the original point. I make it not as a nationalist, an independent or as one who voted AD for the last few elections. I make it as a person who believes that we might already be too late to bring about this change but that it is still worth one massive try. I also make it as an expat of thirteen years, with a comfortable salary and great job who needs ask nothing of my country (and who never needed ask anything of any party) if that counts for anything in your appreciation. I make it with a genuine interest in getting a better future for the country I was born in, the one I love to love and hate.
Change. It is all written into the much maligned coalition/non-coalition agreement/non-agreement between PN and PD. It is the one promise to which I am attaching my hopes in this election. It is the one promise which I will hold each and every member of a new government answerable for. Radical constitutional reform. It is hard to trust the nationalist party on this one. I know that because I have been there before. Once in power the temptation to retain the status quo will be strong as usual. As I said, commitment to real change means radical change both for party and for the country's institutions. Which is why there will always be opposition from those used to the past ways of operation. Which is also why the struggle will not end on June 3rd.
THE JUNE THIRD REVOLUTION
On June 3rd the struggle begins. First, with a vote for the coalition promising change we will set the wheels in motion. Then it is the duty of each and every person who has stood up to be counted to bring about this change  to pressure the new government to start that wave of change. It has to start yesterday. No dragging of feet, no excuses. The political parties have been allowed to play Politics for too long with the wrong results. It is time for politics to return at the service of the people.
On June 3rd my number 1 vote will go for the PD candidate in my district. I chose the PD candidate because they are our Trojan horse to bringing about this change. By accepting the difficult conditions of a coalition with terms dictated by the current electoral laws they were prepared to sacrifice the party for the good of the country.  I will continue on the nationalist and alternattiva candidates. I have never in my life been convinced by the Labour party to give even a fraction  of my vote to them. I will surely not start this time round having seen the Labour party machine put in motion to defend the indefensible.
CLOSING
One final note. It has been 12 years of blogging but there are still people out there who think I write anonymously. So here goes. My name is Jacques Rene' Zammit, I am a Gozitan lawyer specialised in European Union law and I work as a referendaire (which means I assist a judge to draft judgements) at the European Court of Justice in Luxembourg. I have been involved in politics for over 25 years, my first political "intervention" was a speech in the run up to the 1992 election. It was at a PN event at the Crystal Palace in Marsalforn and i spoke about the need of organisations in Gozo getting together to pull the same rope. At University I was a member of SDM during the time when a group of idealists in the organisation tried to cut off all ties from the Nationalist Party. That particular experiment was a partial failure – partisan ties are hard to break.
Among my credible adversaries at the time were Mike Briguglio and James Debono. I am glad to see that our generation produced free thinkers who believe in the country and believe in the future. I am honoured to be on the same wavelength as these two gentlemen and comforted by the idea that there are more of us out there – ready to stand up and be counted and constantly working for change.
This has been J'accuse telling you how I will vote on Saturday. I cannot sufficiently stress the importance that voters look at the country's future before and above anything else. The future is not the cash in your wallet or the bills in your postbox, the future is the quality of your life, the social and the cultural, the possibility of living in a normal country where everyone is equal under the law, where we are all servants of the law so that we may be free. Good luck, we need it.