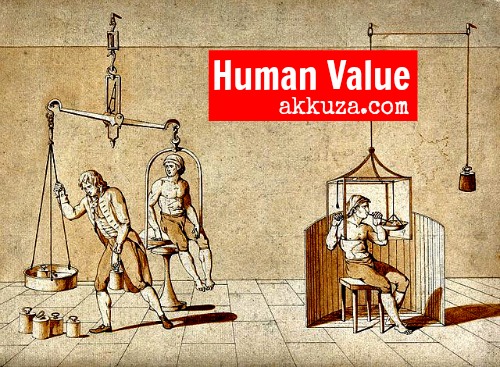 The Authorities (capital A) have decided that the status known as Temporary Humanitarian Protection N(ew) – THPn in short – will no longer be renewed for what seems to be hundreds of migrants living in Malta. You may have seen stories in the press by now about Malta-born kids to Eritrean families who face imminent deportation thanks to such a decision. It does not matter whether these families are gainfully occupied, whether they are fully-paid up on their taxes and whether they have somehow integrated into our way of living – none of the above matters – they will not have their THPn renewed and this will mean their being sent back wherever they came from (if possible).
Prime Minister Muscat is quoted as having said that "We would have no credibility with the EU if, after we have been insisting so much on the country not being able to take in immigrants, we fail to repatriate immigrants who have been found to be here illegally." It's a matter of credibility then. There is already a bit of a fallacy there since the issue of legality had been dealt with pretty superbly under national sovereign law with the creation of this TPHn system – it is now, and only now, that the labour government has decided to change this state of affairs in line of the winds of change propelling the likes of Trump to the seat of power. Also, after all, the nation holding the rotating presidency of the EU must lead by example no?
There is a deeper issue at play here though. This is not your normal immigrant/refugee situation that falls under the black and white category of whether a nation is willing to take on the "burden" of life saving. The deeper issue is the value that we attach to humans – the human value – in our political field. If these were just souls wandering in on a dinghy and waiting the cynical sorting that goes on in such situations it would be a "simple" immigration issue. Instead we have discovered that these carriers of THPn permits might run into the hundreds (a very conservative estimate would be around 600). Most of them have settled in one way or another and are earning their bread in gainful employment
Suddenly the mass deportation of a substantial figure of Malta's working population has direct consequences on the economic market. The more cynical among us might not have batted an eyelid when it came to deporting individuals straight off their dinghies of death. Instead we saw genuine concern by employers of these people who are set to live in a short limbo of uncertainty that will culminate in a loss of employees. This is not some trumped up figure of record unemployment thanks to an incucio between the GWU and government magicking thousands off the record books. These are real employments that risk being wiped off the fragile Maltese markets – and funnily enough it might finally give Maltese society as a whole a reason to care.
This news comes at a time when the Nationalist Party is trying hard to attract what we used to call SME's to the fold with new taxation incentives – for those who behave a 10% tax. Numbers and money all seem nice as the PN and the PL vie for the title of champion of the  businessman. With the party in government selling off anything they can get their hands on, the PN opted to champion the middle ground in business terms and good for it.
What happens now though when the two parties notice that this move of cutting out completely the holders of the THPn will end up with a huge gap in the employment market that will not and cannot be easily replaced? Will we finally see some value in the humans that they are because they can be quantified as real contributors to the economy? Will we be cynical enough to take a step back (in the case of government) or champion their cause (in the case of the opposition)? Or are the winds of Le Pen, Trump and Geert Wilders too strong for comfort?
« Considerate se questo è un uomo
Che lavora nel fango
Che non conosce pace
Che lotta per mezzo pane
Che muore per un sì o per un no. »
– P.  Levi