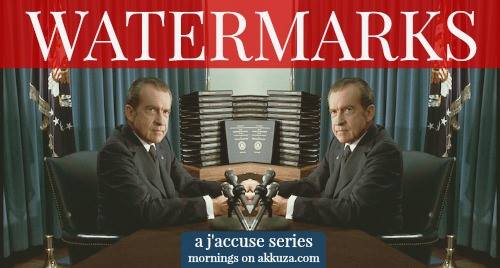 How do you know that? Have you been there to see? And if you had been there to see, and had seen none, that would not prove that there were none … And no one has a right to say that no water babies exist till they have seen no water babies existing, which is quite a different thing, mind, from not seeing water babies. – C.Kingsley, The Water Babies
Five consecutive days of heavy rainfall tend to instil a doomsday mentality in even the most positive of thinking persons.Europe is underwater. Literally. Old Europe that is.
In France the Louvre has been closed, parts of the metro that run parallel to the Seine are shut down and you cannot visit Quasimodo's Notre Dame because that too has been deemed unsafe thanks to the alarmingly high levels of the river. Bavaria, home of beer and irritating football teams who get last minute draws , is also sinking. At the last count nine people had lost their lives in severe floods. More persons are unaccounted for on the German/Austrian border. In Belgium parts of Liege and the region of Limburg on the border with Germany were evacuated, also due to the floods. Italy's north too is bearing part of the brunt of this mitteleuropean storm.
It's water, water everywhere – in its dangerous and threatening form. Nature in its ire and full manifestation does not recognise borders. It does not ask for your passport before unleashing its full fury and requires no identification. Whether it is a swelling river filling the basement of an old couple's home until there is no air to breathe or an angry Mediterranean swallowing a boatload of families and children, there is no discrimination. Death's scythe accompanies the gods of winds and seas and skies with egalitarian perfection and democratic non-discrimination.
Water has become the latest instrument of the gods' fury. The biblical story (as plagiarised from earlier epics) tells us that Noah's ark was rocked for 40 days and 40 nights under incessant rain and storms (what people in Luxembourg call "summer"). In this end of days scenario we are made to suffer reports of Trump's ascendancy, of the Brits sticking two fingers up to the European project, of politicians defying any form of accountability, of plans to overdevelop the island of milk and honey and of a worryingly increasing number of news items about tragedies involving animals.
Black hole sun
Won't you come
And wash away the rain?
Black hole sun
Won't you come?
Won't you come?